Masażer pistoletowy TM-GUN STRONG TECH-MED
NEW !!!
TECH-MED TM-GUN STRONG pistol massager
Ergonomic handle
Easy to read control panel
High power
5 speeds
Device working time 12 days
3 massage modes
6 massage heads
Product description
The TM-GUN STRONG pistol massager is used for deep muscle massage of the entire body. The TM-GUN massage gun can be used by both athletes and people with a sedentary lifestyle as well as physiotherapists. The product is very easy to use and has an easy to read LED display, which shows the current rotation rate and battery charge. The kit includes 6 interchangeable heads, which in combination with five levels of speed, will allow you to adjust the massage to each type of muscle. The TECH-MED TM-GUN massager in the 5th gear provides up to 3500 rotations per minute. The device is equipped with a durable rechargeable battery, which, when fully charged, will allow you to work for up to 12 days, using 15-20 minutes a day in 1st gear. The whole set is packed in a handy transport bag, which makes it easy to take the equipment e.g. on a journey.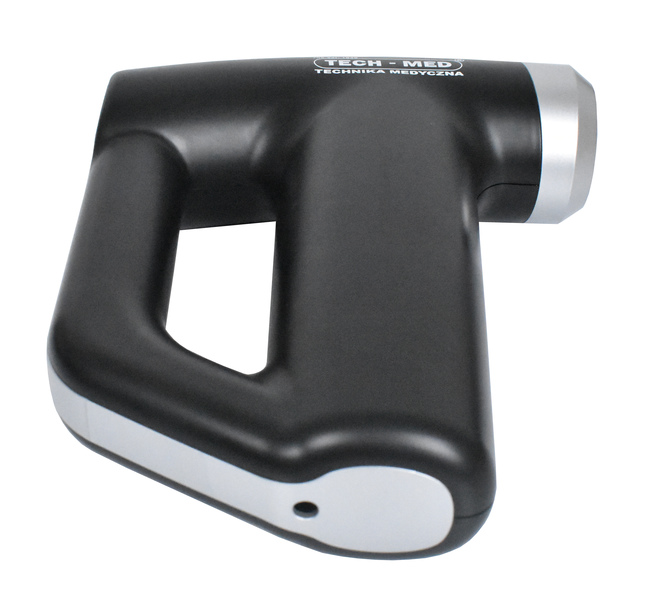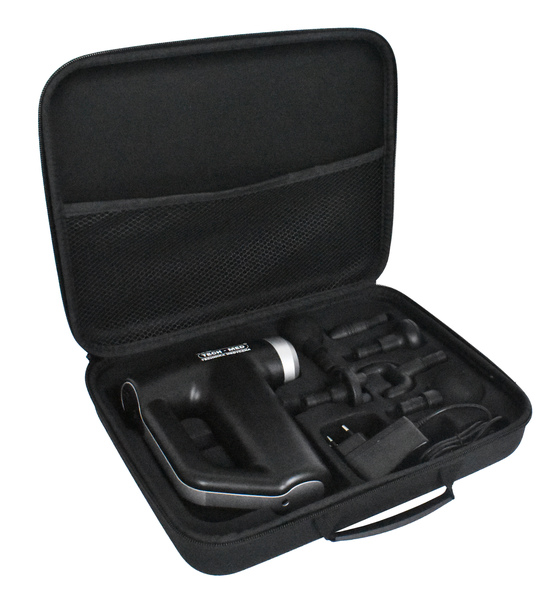 MASSAGE HEADS

A set of 6 massage heads included in the set will fully stimulate our muscles. After a hard day, you can massage your sore and tense neck area or calves after an intensive workout or cramp.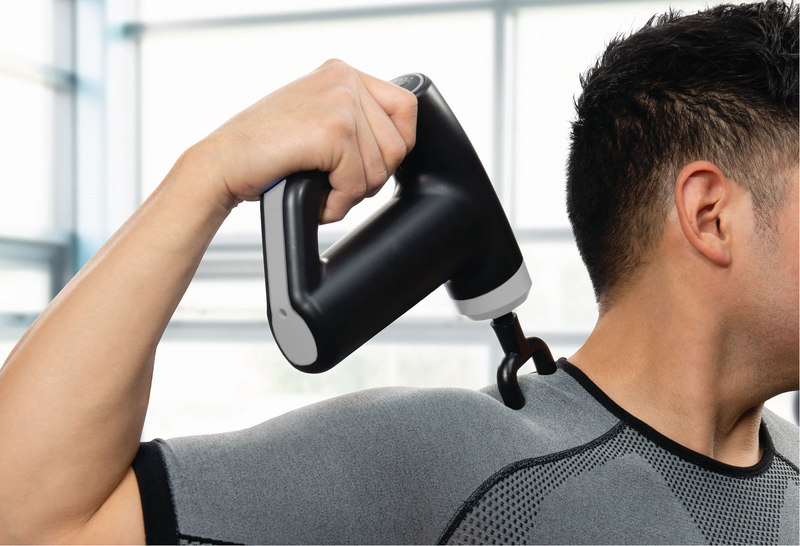 FORKS
Improve flexibility and relax tense back tissues with a fork-shaped attachment for the neck and spine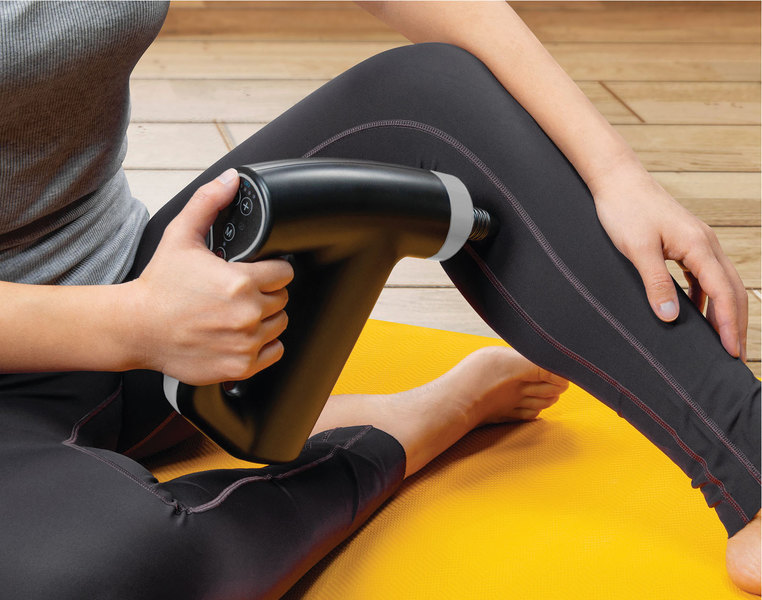 TAPPING
Precisely targets specific points and releases persistent pressure.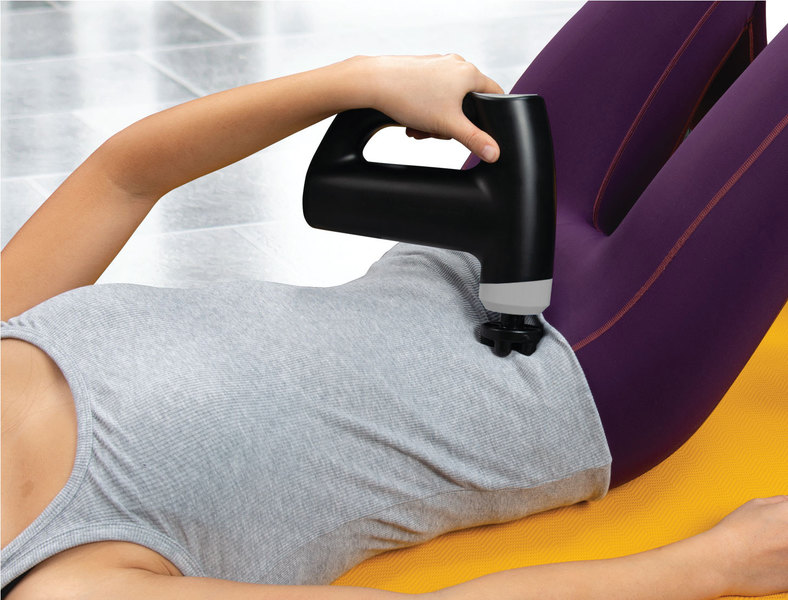 GŁOWICA PIĘCIOPUNKTOWA
Rozluźnia zewnętrzne i wewnętrzne mięśnie skośne brzucha lub "mięśnie płaskie". Możesz również pomóc nadwrażliwym nerwom dłoni i stóp.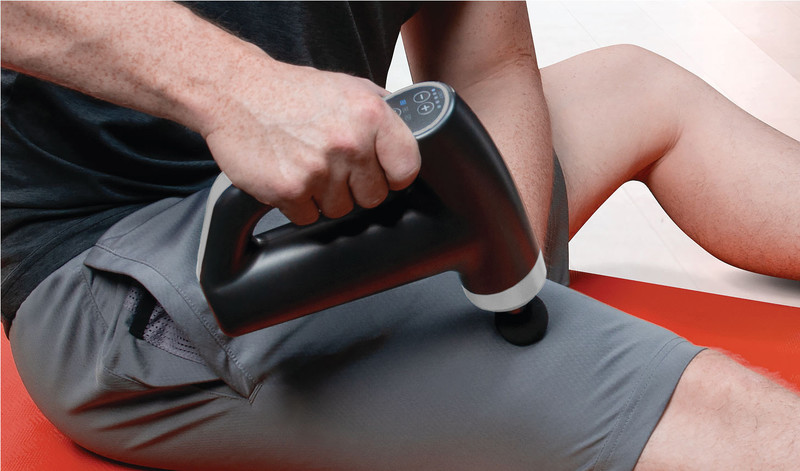 GŁOWICE KULOWE
Masuje średnie do dużych grup mięśni, dzięki dwóm przystawkom. Uzyskasz szybszą regenerację obolałych miejsc po treningu, dzięki łagodnym uderzeniom.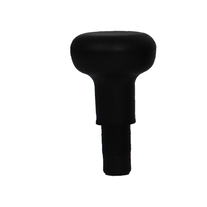 PŁASKA
Przystawka nieinwazyjna i dobra dla wszystkich części ciała. Uderzenie jest mniej inwazyjne i korzystne dla plastyczności mięśni.
DOTYKOWY PANEL STEROWANIA
Duży i wyraźny panel sterowania umożliwia łatwą obsługę.
1 - Poziom naładowania baterii (pełni również funkcję wskaźnika obrotów)
2 - Zmniejszenie poziomu natężenia wibracji
3 - Zwiększenie poziomu natężenia wibracji
4 - Tryb krótki impuls
5 - Tryb narastający
6 - Tryb regularny
7 - Przełącznik trybu wibracji
8 - Przycisk zasilania (dłuższe przytrzymanie wskazuje stan naładowania baterii)
Specyfikacja techniczna
Dotykowy panel

5 prędkości - od 1900 do 3500 obrotów na minutę!
3 tryby przekazywania wibracji

Czas ładowania: 180 minut

Czas użytkowania: 12 dni przy użyciu 15-20 minut dziennie na 1 biegu

Bateria: litowo-jonowa 11,1 V; 2200 mA

Napięcie wejściowe ładowarki: 100-240 V, 50/60 Hz

Napięcie wyjściowe ładowarki: 12,6 V, DC, 0,9 A
Skład zestawu
Masażer pistoletowy TM-GUN STRONG

Głowice (6 szt.)

Ładowarka

Torba transportowa

Instrukcja obsługi w języku polskim